LoRaGo Dock – Single-Channel LoRaWAN Gateway
Product Description
Overview
This board has an ESP8266 WiFi enabled SoC as well as an SX1276 LoRaWAN modem chip onboard. It is designed to forward LoRa modulated packets to TTN cloud service.  The onboard LC circuit is fine-tuned to 868MHz band for European users. It also has a CP2102 USB-Serial chip onboard, which could be used as the sketch uploading interface or debug output interface.
Features
Compact size
Onboard reset circuit and USB-Serial chip ease the sketch uploading  process
Onboard TCXO ensures low bit rate communication integrity
Demo Code Screenshot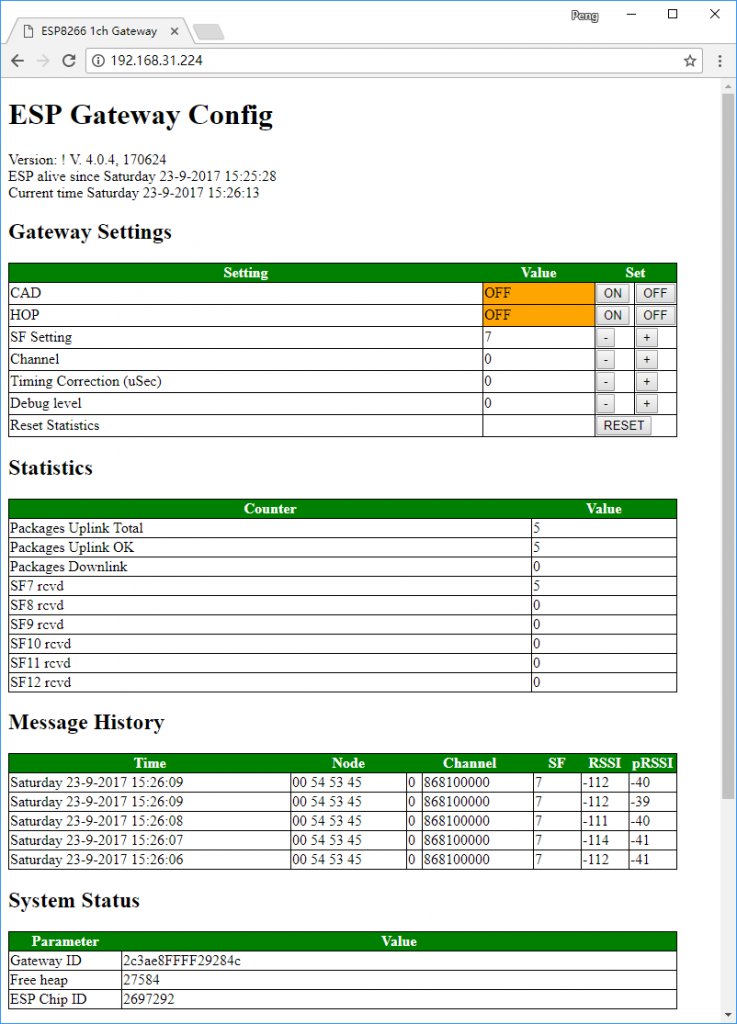 In the Package
A fully assembled and tested single channel LoRaWAN gateway.
An 868MHz antenna(regular polarity).
A 2.4GHz antenna(reverse polarity).
Resources